Easy Chicken Casserole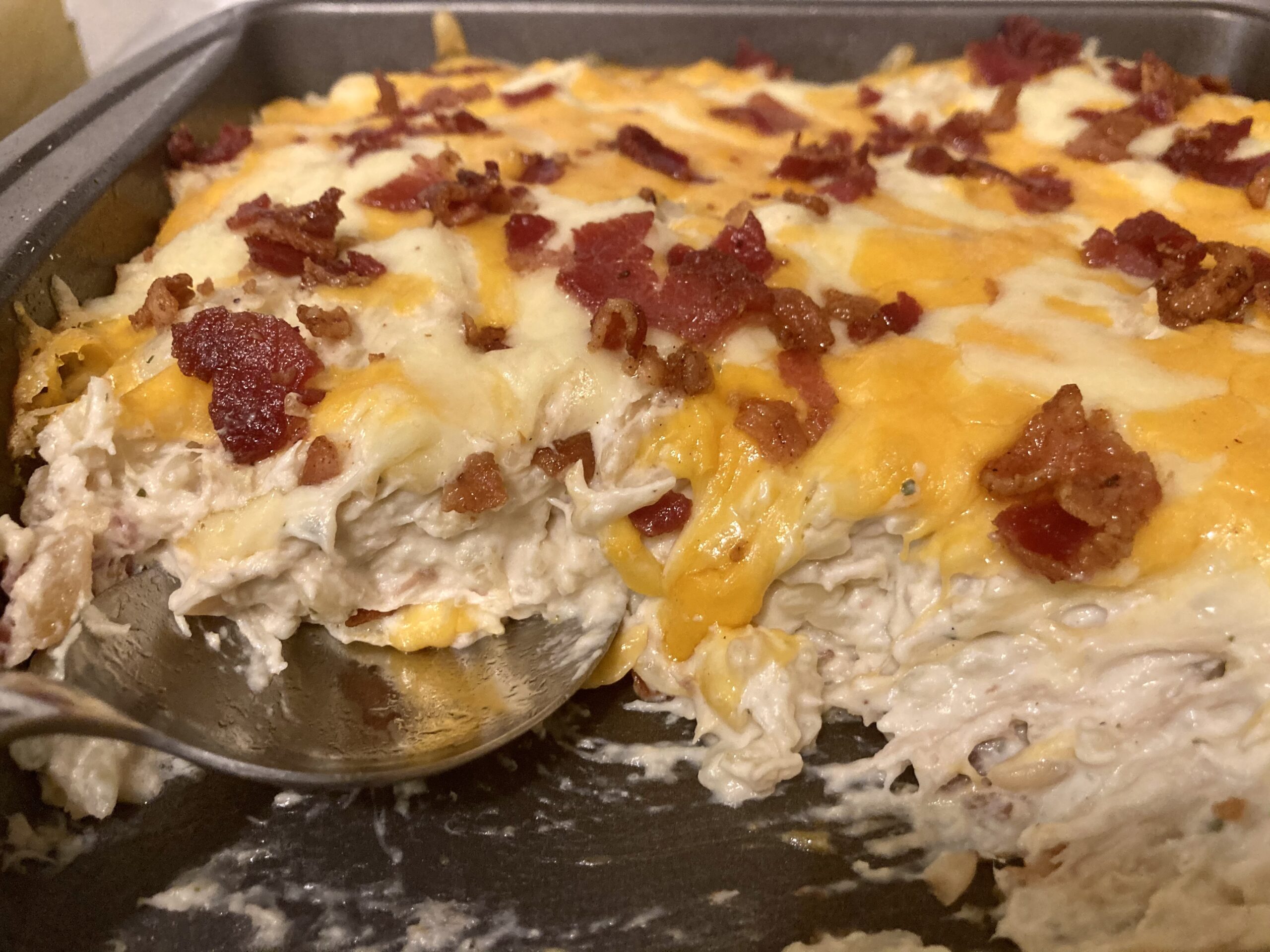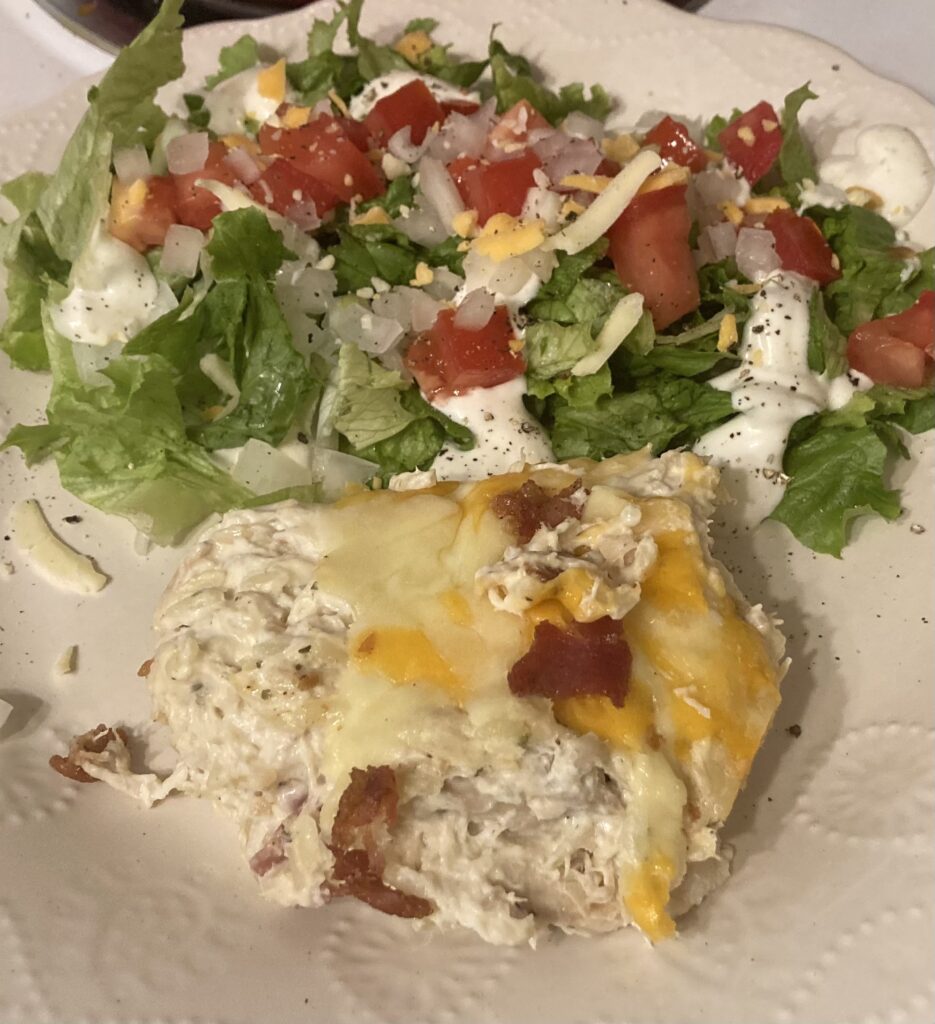 I threw together this casserole on a cold, dreary Sunday evening. It was inspired by something that I saw on Pinterest called "Crack Chicken". I don't usually like to call my food "crack" anything because I either think of illegal substances or butt-cracks. Neither thought works well for something I want to eat. Anyhow, this dish is super simple and pairs great with a salad.
Ingredients
1 rotisserie chicken (picked apart and shredded)
1 cup cooked rice
1 block cream cheese
1 package dry ranch mix
1/4 cup or more of milk (this is for the chicken mixture if it seems a little thick)
3/4 cup shredded cheese
cooked and chopped bacon (I won't tell you how much bacon, there is no limit. I used half a package.)
chopped green onions for garnish
Instructions
Preheat oven to 350 degrees. In a large pot, mix all ingredients except the shredded cheese, green onions, and bacon. Stir mixture until cream cheese is melted and incorporated with the chicken and rice. I added a little milk at this point because the mixture was a little thick and hard to stir.
Once everything is stirred together, put into a square baking pan. Sprinkle top with shredded cheese and top that cheese with the crumbled bacon. Bake for 20-25 minutes until cheese is bubbly.
When making plates, sprinkle the top of the chicken casserole with the chopped green onions and serve with a side salad or other veggies.
Yum Yum!